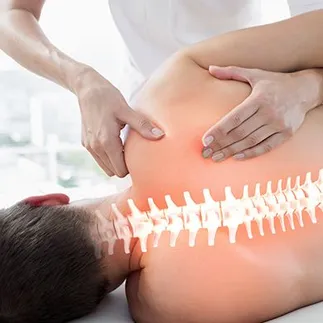 Chiropractic is the art of locating and correcting spine and other joint imbalances. The provider uses gentle hands on contact to adjust these imbalances. Once corrected the intention is for spinal nerve stress and muscular tension to decrease. Keeping the spine in balance hopes to create a better moving and functioning body. Our providers use a wide variety of techniques available to accomplish this. Specialized tables that maneuver for patient comfort, light touch instrument adjusting, and Flexion-Distraction tables which assist with specific lower back pain cases. Conditions treated using Chiropractic include:
Neck/Back Pain
Shoulder Pain
Postural Difficulties
Scoliosis/Kyphosis
Disc Pain
Nerve Pain
For more information about the conditions we treat, please click here.